About Us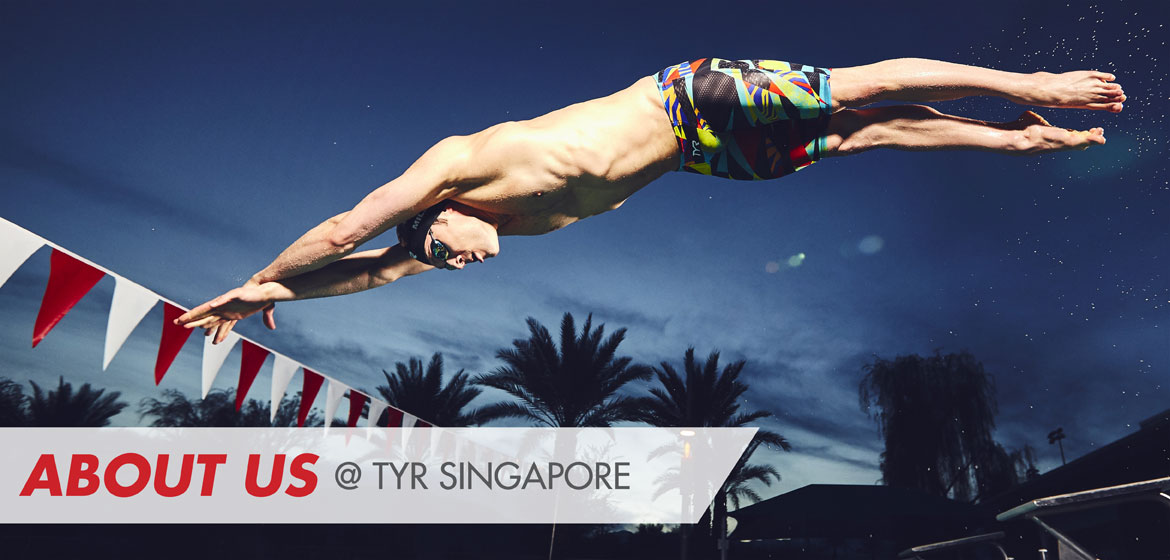 Sportz and Fitness Team Pte Ltd
VISION
Named for TYR, the Norse god of warriors, our company is committed to cultivating a culture of greatness, both in and out of the water. Through vision, pursuit and American ingenuity, we have become a brand synonymous with the athlete.
Like all athletes we work with an intense spirit of competition, but unlike the others, we refuse to stop there. From the planning stages to the production floor, everything we do revolves around synthesizing creativity, experience and sheer will power. For us, engineering the fastest, most advanced performance products is more than just a goal, it's a requirement.
At TYR, we're always in front.
ABOUT US
Sportz and Fitness Team Pte Ltd is formed in 1988 to cater to the increase in demand for customization merchandise and services in schools, clubs, sports teams and multi brand stores.
We are the licensee and sole distributor for TYR in Singapore, Malaysia, Thailand, Indonesia, Taiwan and rest of S.E.A region.
We are committed to constantly deliver professional and value added services to all our customers.
Over at TYR, we believe that the customer satisfaction is always Our Top Priority.